FACEBOOK Vahva Jussi Brochure YOUTUBE
The production of Vahva Jussi forestry equipment started in 2006. We are manufacturing an universal and all year around usable forest log trailer and cranes. Log cranes VAHVA JUSSI 320 and 400 are efficient and easily manageable for forest owners and companies who care about efficiency, enviorment and want to save costs on transport and mainteinance. The leight weight and strong materials of our trailer/crane combination have given us an advantage ahead of bigger and heavier machinery.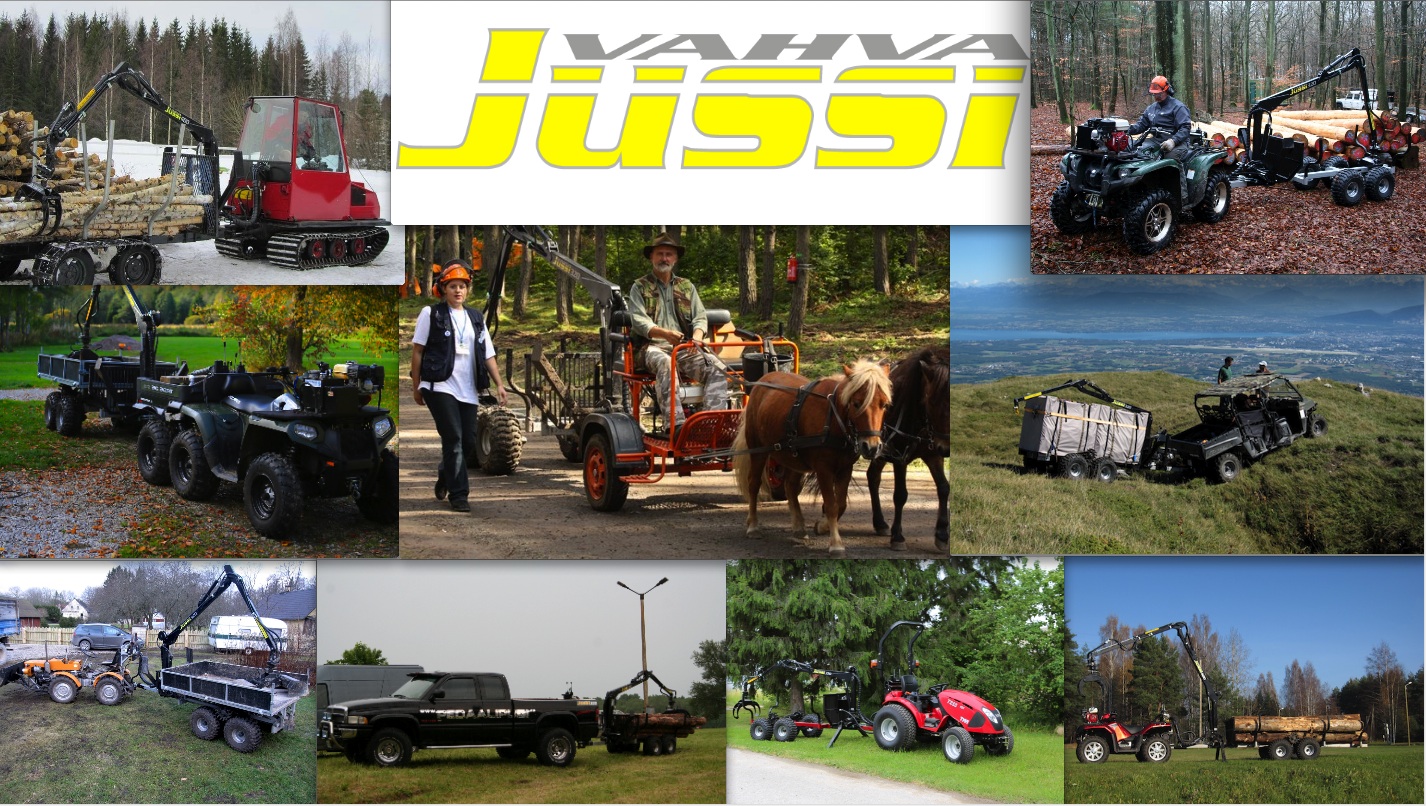 A forest trailer that can be used all year around has been a success and the satisfied customers all over Europe are the proof for it. Our products are constantly in development to offer the most innovative solutions and support to our customers.